This year the largest Expo and airshow in Germany and one of the largest in Europe – AERO Expo 2017 in Friedrichshafen – is scheduled from 5 to 8 April.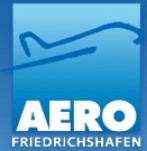 Pipistrel is present in 2 different locations:
1.) The main location is the same as last year in the Hall B3 at the stand 201:
The following models are on display:
– Virus SW 121, most advanced CS-LSA. Last year on AERO expo it received a full Type-Certificate from EASA.
– Sinus ultralight motorglider
– Ultralight class Taurus 503, self-launching glider
– Panthera with IO-540 six-cylinder engine
On the location we also present another interesting thing: X-ALPHA, the Pipistrel Academy Flight Simulator.
The X-ALPHA is not like other simulators – it uses Oculus VR goggles technology. Put on the goggles and immerse yourself in virtual reality with a high-fidelity and realistic model of both the ALPHA Trainer and ALPHA Electro. This revolutionary flight training device is a huge breakthrough in basic flight training.
2.) The second location is in the Hall A7. The world is turning green and Pipistrel's Alpha Electro demonstrates this at the stand 308.
Pipistrel has been writing the history of green aviation since the very beginning – we made the first electric 2-seat and electric 4-seat aircraft, first electric trainer and first hybrid aircraft in the world.
One of them, the Alpha Electro trainer is on display at the booth.
EXCLUSIVE: The Swiss distributor Mr. Mark Corpataux will introduce his concept of electric flight in Switzerland.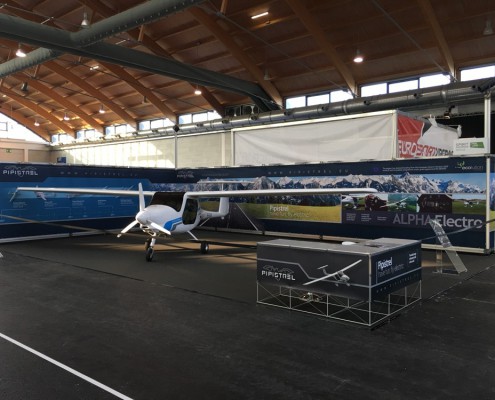 Another little treat for our fans: the new trailer for transport of aircraft is presented in the Hall B5.
The booth is organized and maintained by the German distributor company Flight Team and their leader Mr. Peter Goetzner. The representatives of the HQ Slovenian Pipistrel company will be present at the booth the entire time throughout the expo. Pipistrel distributors from 18 countries all over the world will join us. We will be able to offer service and promo material to you in 14 languages: apart from German and English also Italian, French, Hungarian, Polish, Danish, Greek, Romanian, Chinese, Turkish, Belgian, Serbian and Slovenian.