On Friday, 1. December, the 4th company of the Pipistrel Group was established at the Chamber of Commerce in Jurong city (Jiangsu province):
PIPISTREL ASIA-PACIFIC, General Aviation Technology Co. Ltd
Address:
JURONG GENERAL AVIATION PARK, Street No. 1,
Jurong, China.
There are 2 founders of the company:
Ivo Boscarol (51% owner) and Danny Wu Hao (49%), who entered as the financial partner and will provide capital investment required for the construction of Project Jurong.
The ownership of both Slovene companies, Pipistrel d.o.o. and Pipistrel Vertical Solutions remains 100% Slovenian as before.
The new company will produce two types of aircraft (Alpha Electro and Panthera Hybrid). Pipistrel d.o.o. will sell the technology and the rights for production and sales for the two aircraft models to Pipistrel Asia-Pacific for a significant part of SE Asia, all together 11 countries.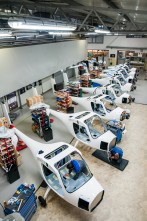 Alpha Electro assembly line
From now on, the PIPISTREL ASIA-PACIFIC, General Aviation Technology Co. Ltd  company is the general distributor of Pipistrel for China.
It will be in charge for realization of the "Project Jurong", the agreement about establishing an aviation and tourist center next to Jurong Lake national park. The agreement was signed between Pipistrel company and the government of the Jurong City on Friday, 1. December, in presence of His Excellency the Slovenian Ambassador in China, Mr. Janez Premože.
During the course of the following two years, a new airport, aircraft factory, villas compound and a department of aviation university will be built in the "Project Jurong" center.  With its daughter companies, which will be established in the next months, the Pipistrel Asia-Pacific will also take care of acquisition of terrain, construction and management of a 130 hectare airport complex with all the infrastructure, tourist settlement and all the supporting activities.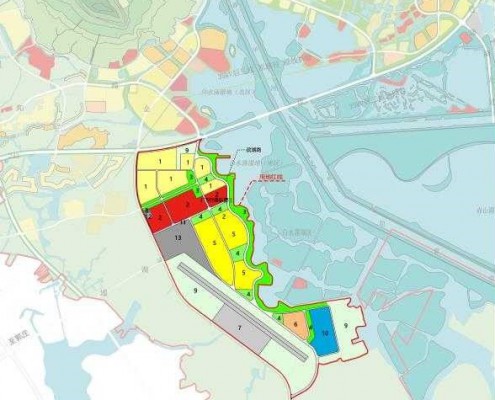 The complex is located next to a highway which connects it to Jurong City (10 minutes car-drive) and international airport in Nanjing (30 minutes drive), from which a direct airline connection will be established to the Maribor airport in Slovenia in 2019. To the downtown Nanjing (8.5 million inhabitants) there is only 40 min car drive and also other excellent traffic connections are being built: a subway station and a connection to the high-speed railway, which will connect Nanjing to Beijing in 3 hours.
Original news:  https://mp.weixin.qq.com/s/PtGaEPcfMt3Ha2LEVcSQow
V petek, 1. Decembra, je bilo na gospodarski zbornici mesta Jurong (provinca Jiangsu) na Kitajskem ustanovljeno četrto sestrsko podjetje skupine Pipistrel, in sicer:
PIPISTREL ASIA-PACIFIC, General Aviation Tecnology Co. Ltd
Naslov podjetja:
Jurong General Aviation Park, Street No. 1, Jurong, Kitajska.
Ustanovitelja sta 2 in sicer Ivo Boscarol (51% lastnik) ter Danny Wu Hao (49%), ki vstopa v podjetje kot finančni partner in zagotavlja kapitalski vložek, potreben za izgradnjo t.i. »Projekta Jurong«. Lastništvo obeh slovenskih podjetij, Pipistrel d.o.o. in Pipistrel Vertical Solutions, ostaja 100% v slovenskih rokah kot doslej.
Novo podjetje bo proizvajalo dva tipa letal (Alpha Electro in Panthera Hybrid) za katera bo Pipistrel kitajskemu podjetju prodal tehnologijo in pravice izdelave ter prodaje za velik del JV Azije, skupaj 11 držav.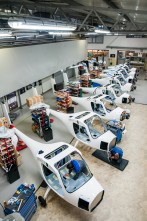 Sestavna linija letal Alpha Electro
Podjetje PIPISTREL ASIA-PACIFIC, General Aviation Technology Co. Ltd bo od sedaj naprej tudi uradni generalni zastopnik Pipistrela za Kitajsko. Skrbelo bo za uresničitev sporazuma »Projekt Jurong«, ki ga je 1. decembra ob prisotnosti nj. eksc. slovenskega ambasadorja na Kitajskem, g. Janeza Premožeta, sklenilo podjetje Pipistrel d.o.o. z vlado mesta Jurong.
Sporazum »projekt Jurong« govori o postavitvi letalskega in turističnega centra v bližini nacionalnega parka jezera Jurong, kjer bo v prihodnjih dveh letih nastalo novo letališče, tovarna letal, turistično naselje ter oddelek letalske univerze. Kitajsko podjetje s svojimi hčerinskimi podjetji, ki se bodo ustanovila v prihodnjih mesecih, bo skrbelo tudi za nakup in izgradnjo ter upravljanje 130 hektarov velikega kompleksa letališča, infrastrukture, turističnega naselja in vseh ostalih povezanih dejavnosti.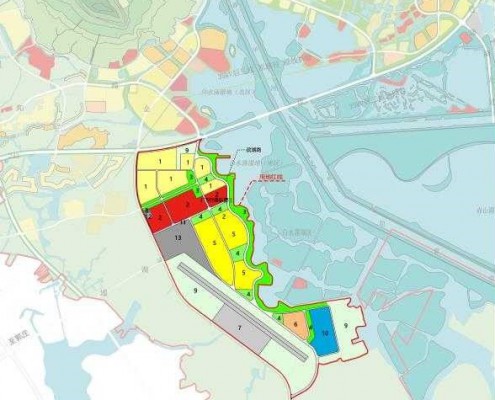 Kompleks leži ob motorni cesti, ki ga povezuje z mestom Jurong (10 minut vožnje z avtomobilom) in mednarodnega letališča v Nanjingu (30 minut vožnje). Po nekaterih napovedih se predvideva, da naj bi se v letu 2019 vzpostavila redna letalska linija od letališča v Nanjingu do Maribora. Do centra 8,5 milijonskega mesta Nanjing je trenutno minut vožnje z avtomobilom, v gradnji pa so tudi druge odlične prometne povezave: postaja podzemne železnice ter postajališče hitrega vlaka, ki s hitrostjo 350 km/h povezuje Nanjing s Pekingom v samo treh urah.
Izvorna novica: https://mp.weixin.qq.com/s/PtGaEPcfMt3Ha2LEVcSQow